Digital Marketing in Oman –  an online marketing process of implementing a variety of digital tools and mediums to draw prospective clients to your business & brand. In this era of Digital Transformation, this is the most aggressive and result-oriented marketing procedure.
So how relevant is digital marketing in Oman?
There are countless digital tools and endless methods to carry out a digital marketing initiative. But personalization is an integral part of a result-oriented Digital Marketing process.
Today,  consumers are continuously searching for offers that are custom-tailored and prepared for their needs. They love those entities that keep on reaching back to them with their preferred solutions.
A reasonable Digital Marketing effort involves two equally important steps. The first is to know your customer and their requirements. The second is to reach out to your customer by informing them precisely of their requirement.
As an aggressive marketing tool, Digital Marketing gives you the luxury of reaching out to a customized audience. It helps you advertise on a particular customer base of your selection. Today, social media marketing, content marketing, search engine optimization, online search & display advertisement, and email marketing are effectively used for digital marketing.
You may visit- www.spectrumoman.com to get more practical tips, customized solutions & business solutions from our experts.
mail@spectrumoman.com
Mob / Whatsapp – 00968 92402866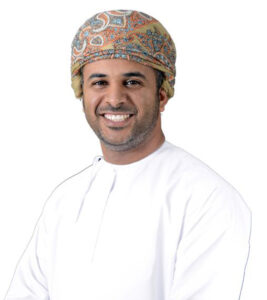 Yaqoub AL Abri
CEO OF Spectrum Solutions
He is a professional IT Expert who graduated from Sultan Qaboos University with a Bachelor's degree in Computer Science and a Master's degree in Business Administration from Coventry University with a specialization in Information Technology.