We're one of the pioneers of Digital Marketing in Oman
Delivering innovative social media marketing strategy in Oman. Highly creative web design company in Muscat. Result oriented online marketing company in Oman. We create engaging content for online platforms. We develop E-Commerce solutions, Job Portals and  Learning Management Systems (LMS).  We conceptualize,  design and maintain Commercial & Personal Websites. Our all-in-one SEO pack in Oman will give wings to your business.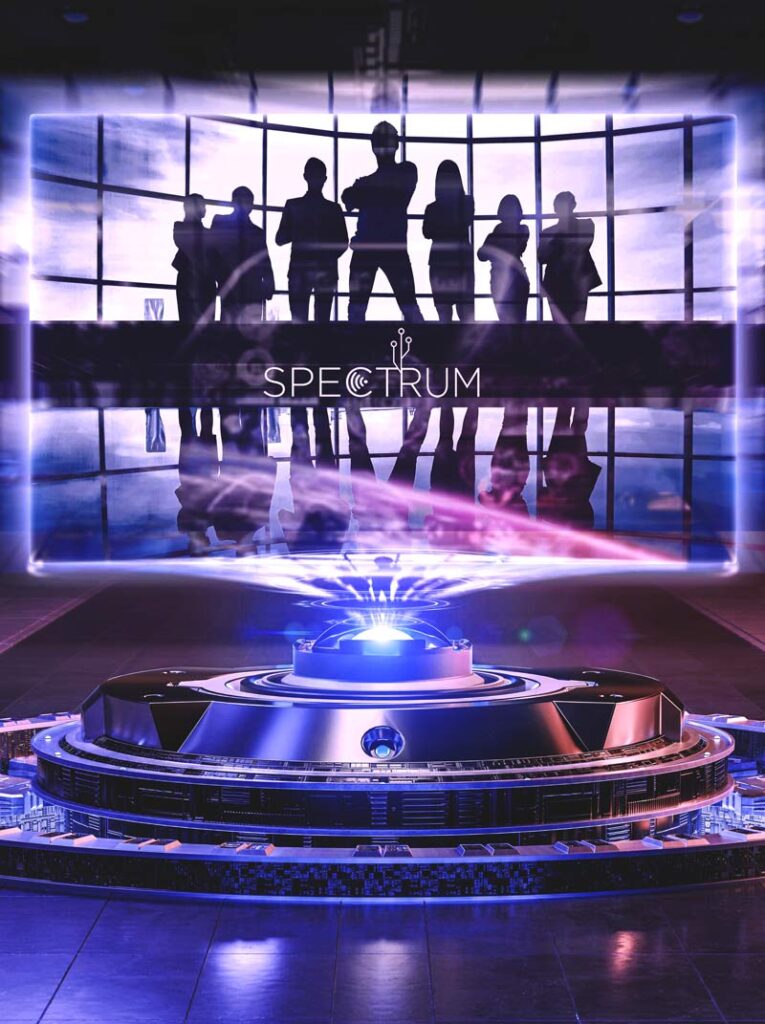 One-stop-shop for all digital solutions required for Digital Marketing in Oman. Quality IT Project Management, ERP Solutions and Customized Software Development. Our online digital solutions include On-Page SEO, Off-Page SEO, Display & Search Ads, Google Ad services, Search Engine Marketing (SEM), Social Media Marketing (SMM), Content Development, Content Marketing, Social Media Ads, Management, Branding, Mobile App Development, Payment Gateway Integration, Branding & Graphic Designing.
Yaqoub AL Abri
Founder CEO – Spectrum Solutions
Spectrum blooms under this home grown IT Professional who graduated from Sultan Qaboos University with a Bachelor's degree in Computer Science and a Master's degree in Business Administration from Coventry University with a specialization in Information Technology. 
He served as a Computer Programmer, Application Development Administrator, IT Applications Portfolio Specialist in his profession with some of Oman's most reliable companies, including PASI, OAMC, Salam Air & Mazoon Dairy (S.A.O.C)
Currently he is the Director of Information Technology at College of Banking and Financial Studies (CBFS), Muscat, Oman. 
"Keep  designing smiles on the faces of our  customers and employees by adding value to whatever we do."
"Listen, create with passion and deliver the best."
Regardless of their business demography, size and budget, we provide flexible, and reliable digital solutions to any business.
We combine technology, insight and innovation to build their brand. We keep adopting a 5C approach to keep our clients smiling.
We enjoy listening to the wish list of our clients. It helps us to CAPTURE their feelings, ideas and vision. This is how we define the special story that they want to share with their customers. This will fetch the best result for digital marketing in Oman in long term basis.
Our open COMMUNICATION with you will allow us to clearly identify your target audience and appropriate marketing channels for the best solution for digital marketing in Oman for your company.
Digital marketing in Oman need highly creative and effective solutions. Our designers and developers will determine and implement the BEST CREATIVE SOLUTIONS for your custom requirements.
We believe in KAIZEN-the principle of CONTINUOUS IMPROVEMENT. We understand that your needs will change during the implementation process. Our team will be delighted to incorporate all meaningful improvements to strengthen the procedure, the journey and the result.
As we love to be your relevant resource, we will always provide timely advice and support. Our unwavering support will be available to all our valued customers within and beyond the project's timeframe. We will forever remain a call away from you. We love to help you, and we still want to be your trusted resource for digital marketing in Oman.
digital marketing in oman
We always strive to offer the best in class solutions for our clients. Our focus is to position your brand in top level regardless of the domain you belong to. The digital branding solutions from Spectrum Solutions will help you attain the desired branding for your products and services.
Commercial Websites
Personal Websites
E-Commerce Portals
Job Portals
Learning Management System
Website Content Management
Website Content Writing
Search Engine Optimization (SEO)
Search Engine Marketing (SEM)
Search & Display Ads
Responsive Ads
Google Ads Management
SEO Reports
Content Marketing
Email Marketing
Blogging
Google Analytics
Web Analytics
Online Reputation Management
Local Listings
Backlink Creation
Social Media Planning
Social Media Calendar
Social Media Profile Creation
Social Media Management
Social Media Listening
Social Media Audit
Social Media Content Creation
Social Media Content Writing
Social Media Marketing
Social Media Advertising
Social Media Infographics
Social Media AV production
Social Media Poster Creation
Social Media Report
Mobile App Creation
Payment Gateway Integration
Video Content Editing
AV Content Creation
Digital Media Production
Branding
Graphic Designing
Project Management